Case study:
West Bromwich refurbishment
Area:
57,432 sq ft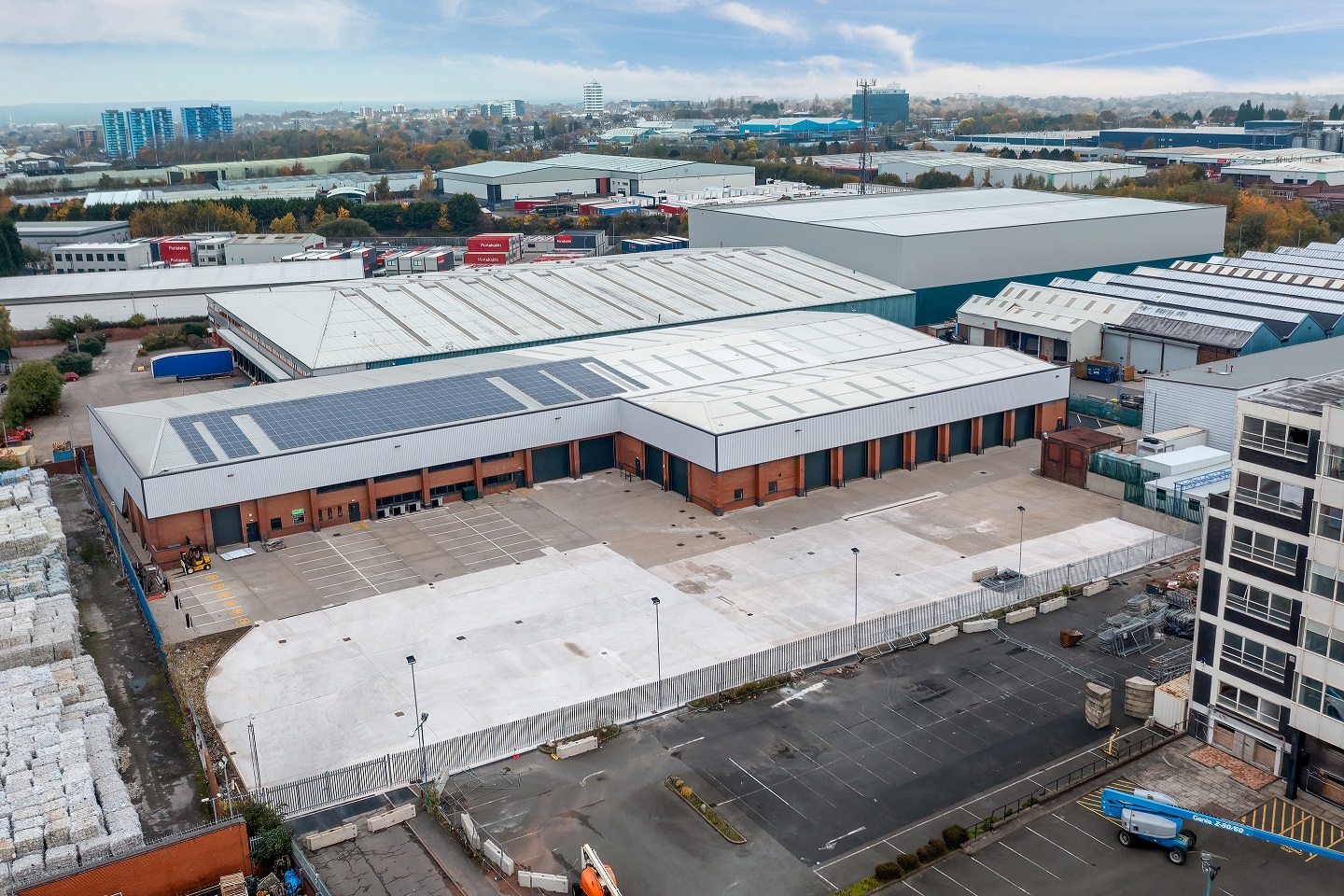 As part of a comprehensive refurbishment of Units 1-7 Hawthorns Business Park, West Bromwich, significant investment is being made to improve the ESG credentials of the asset. This additional investment will significantly reduce the use of carbon for operation when assessed against competing buildings in the local market.
On completion, the refurbished property will be served by six EV charging points to promote and support the use of electric vehicles. These installations support all forms of electric vehicles currently on the market and will be an attractive proposition to any future tenant.
In addition, Custodian Property Income REIT is making an investment of circa £85,000 to provide solar photovoltaic (PV) coverage to over 700 sq m of the roof area. This renewable energy is anticipated to offset circa 116 tonnes of carbon in year 1, meaning the anticipated payback on investment is 3.5 years. As well as aiding tenants in their reduction of carbon usage, the Company is able to offer future tenants a reduction in their utility costs by selling generated energy directly to the tenant rather than directly to the central network. The panels are self-cleaning and offer a 20-year guarantee.
A further investment of circa £50,000 is being made to install air source heat pumps to provide heating and hot water. This installation will see a saving of nearly £2,000 a year in running costs and a reduction in carbon use of around 12,000 kg a year in comparison to traditional gas boilers. As part of this investment, new energy efficient radiators are also being installed. Warehouse and office lighting is being replaced with new LED fittings including passive infrared sensors to reduce operational use.
Pre-refurbishment, the EPC rating for the property was C-(69) and it is projected that a high B will be achieved on completion of the refurbishment.
It is anticipated that the ERV of the property on completion of the works will increase from £280,000 p.a. (£480 per sq ft) to circa £350,000 p.a. (£6.00 per sq ft). Once re-let it is estimated that the uplift in property valuation will be well in excess of the capital outlay for refurbishment.