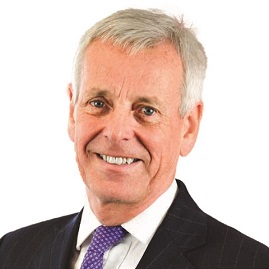 David Hunter
Independent Non-Executive Chair
David is a professional strategic adviser focused principally on UK and international real estate.
He is on the boards of both listed and unlisted companies in the UK and overseas, as well as holding corporate advisory roles.
He qualified as a chartered surveyor in 1978 and has over 25 years' experience as a fund manager, including as Managing Director of Aberdeen Asset Management's property fund business.
David is a former President of the British Property Federation and was actively involved in the introduction of REITs to the UK. He is also Honorary Swedish Consul to Glasgow and an Honorary Professor of real estate at Heriot-Watt University.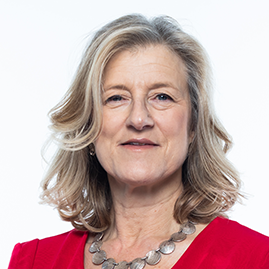 Elizabeth McMeikan
Senior Independent Non-Executive Director
Elizabeth's substantive executive career was with Tesco plc where she was a Stores Board Director before embarking on a non-executive career in 2005.
Elizabeth is currently SID and Remuneration Committee Chair at Unite plc, the UK's largest owner, manager and developer of purpose-built student accommodation and Non-Executive Director and Environmental, Social and Governance ('ESG') Committee Chair of Dalata Hotel Group plc, the largest hotel group in the Republic of Ireland.  Her other Board roles include Non-Executive Director and Remuneration Committee Chair at McBride plc, Europe's leading manufacturer of cleaning and hygiene products, and Non-Executive Director of Fresca Group Limited, a fruit and vegetable import/export company.
Previously Elizabeth was SID of JD Wetherspoon plc, SID and Remuneration Committee Chair of Flybe plc and Chair of Moat Homes Limited.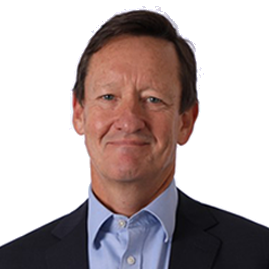 Chris Ireland
Independent Non-Executive Director
Chris joined international property consultancy King Sturge in 1979 as a graduate and has worked his whole career across the UK investment property market.  He ran the investment teams at King Sturge before becoming Joint Managing Partner and subsequently Joint Senior Partner prior to its merger with JLL in 2011.
Chris was appointed Chief Executive Officer of JLL UK in 2016 and became Chairman in April 2021. He will continue to play an active role in the capital markets business and is committed to leading the property sector on sustainability and supporting the debate around the climate emergency.
Chris is a former Chair of the Investment Property Forum and is a Non-Executive Director of Le Masurier, a Jersey based family trust with assets across the UK, Germany and Jersey.
Chris is also a keen supporter of the UK homelessness charity Crisis.
Hazel Adam
Independent Non-Executive Director
Hazel was an investment analyst with Scottish Life until 1996 when she joined Standard Life Investments.  As a fund manager she specialised in UK and then Emerging Market equities. In 2005 Hazel joined Goldman Sachs International as an Executive Director on the new markets equity sales desk before moving to HSBC in 2012, holding a similar equity sales role until 2016.
Hazel is an Independent Non-Executive Director of Aberdeen Latin American Income Fund Limited and holds the CFA Level 4 certificate in ESG Investing and the Financial Times Non-Executive Directors Diploma.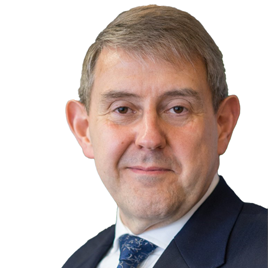 Malcolm Cooper FCCA FCT
Independent Non-Executive Director
Malcom is a qualified accountant and experienced FTSE 250 company audit committee chair with an extensive background in corporate finance, infrastructure and property.
As well as working with Arthur Andersen and British Gas/BG Group/Lattice, Malcolm spent 15 years with National Grid in positions including Managing Director of National Grid Property and Global Tax, and Treasury Director. Malcom was also involved in the successful sale of a majority stake in National Grid's gas distribution business, now known as Cadent Gas.
Malcom is currently a Non-Executive Director at Morgan Sindall Group plc – a FTSE 250 UK construction and regeneration business – where he chairs both the Audit and Responsible Business Committees. He is also a Senior Independent Director of MORhomes plc, Non-Executive Director and Audit Committee Chair at Southern Water Services Limited, and Non-Executive Director and Audit and Risk Committee Chair at Local Pensions Partnership Investment.
Previously, Malcom held roles including Senior Independent Director and Audit Committee Chair at CLS Holdings plc, Non-Executive Director at St William Homes LLP, President of the Association of Corporate Treasurers and was also a member of the Financial Conduct Authority's Listing Authority Advisory Panel.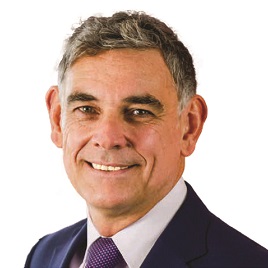 Ian Mattioli MBE
Non-Executive Director
Ian is CEO of Mattioli Woods plc ("Mattioli Woods") with over 35 years' experience in financial services, wealth management and property businesses and is the founder director of Custodian REIT. Together with Bob Woods, Ian founded Mattioli Woods, the AIM-listed wealth management and employee benefits business which is the parent company of the Investment Manager. Mattioli Woods now has over £9bn of assets under management, administration and advice. Ian is responsible for the vision and operational management of Mattioli Woods and instigated the development of its investment proposition, including the syndicated property initiative that developed into the seed portfolio for the launch of Custodian REIT. Ian and family own circa 2% of the Company as part of their long-term investment planning. His personal achievements include winning the London Stock Exchange AIM Entrepreneur of the Year award and CEO of the year in the 2018 City of London wealth management awards.
Ian was awarded an MBE in the Queen's 2017 New Year's Honours list for his services to business and the community in Leicestershire. Ian is also Non-Executive Chairman of K3 Capital Group plc, which is listed on AIM and specialises in business transfer, business brokerage and corporate finance across the UK.
Ian's other roles are not considered to impact his ability to allocate sufficient time to the Company to discharge his responsibilities effectively.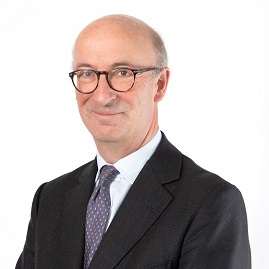 David MacLellan
Non-Executive Director
David has over 35 years' experience in private equity and fund management and an established track record as Chair and Non-Executive director of public and private companies.  During his executive career David was an Executive Director of Aberdeen Asset Management plc ("Aberdeen") following its purchase of Murray Johnstone Limited ("MJ") in 2000.  At the time of the purchase he was Group Managing Director of MJ, a Glasgow based fund manager managing inter alia closed and open ended funds, having joined MJ's venture capital team in 1984.   Prior to joining MJ he qualified as a Chartered Accountant at Arthur Young McLelland Moores (now EY).
David is currently Chair and Managing Partner of RJD Partners ("RJD"), a private equity business; Non-Executive Director and Audit Committee Chair of J&J Denholm Limited, a family owned business involved in shipping, logistics, seafoods and industrial services; and Non-Executive Director and Audit Committee Chair of Aquila Renewables plc, an investment trust.
David is former Chair and Senior Independent Director ("SID") of John Laing Infrastructure Fund, a FTSE 250 investment company, former Chair of Stone Technologies Limited, former Chair of Havelock Europa plc and former Non-Executive Director of Maven Income & Growth VCT 2 plc.  He was also Chair of Britannic UK Income Fund for 12 years until 2013 as well as a director of a number of private equity backed businesses.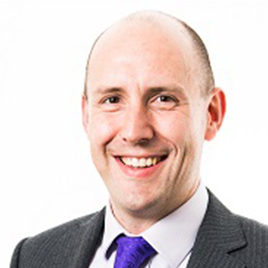 Ed Moore FCA
Company Secretary
Ed qualified as a Chartered Accountant in 2003 with Grant Thornton, specialising in audit, financial reporting and internal controls across its Midlands practice. He is Finance Director of Custodian Capital with responsibility for all day-to-day financial aspects of its operations. Ed is also a member of the Custodian Capital Investment Committee.
Since IPO in 2014, Ed has overseen the Company raising over £300 million of new equity, arranging or refinancing six loan facilities and completing three corporate acquisitions. Ed's key responsibilities for Custodian Property Income REIT are ongoing regulatory compliance, accurate external and internal financial reporting and maintaining a robust control environment. Ed was appointed Company Secretary of Custodian Property Income REIT on 17 June 2020.