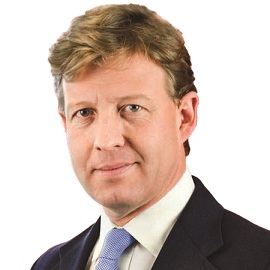 Richard Shepherd-Cross BSc (Hons) MRICS
Managing Director, Custodian Capital and Fund Manager, Custodian Property Income REIT plc
Richard was instrumental in the establishment of Custodian Property Income REIT plc, raising £55 million at IPO in March 2014 and subsequent placings to grow the company to its current market cap.
After joining Mattioli Woods in 2009, Richard took responsibility for the management and growth of the syndicated property portfolio, and established Custodian Capital as a Property Fund Management subsidiary to the Group. In 2014, the syndicate property portfolio and its 1,200 investors seeded Custodian Property Income REIT and were cornerstone investors at IPO.
Richard is a chartered surveyor, having graduated from Reading University in 1994 and attained the MRICS qualification in 1996. Prior to his role at Custodian Capital, Richard trained as a general practice surveyor with Hartnell Taylor Cook before joining Jones Lang Wootton (now JLL) in 1998, where he was latterly a National Director running the portfolio investment team, focusing on nationwide commercial property investment, sales, and acquisition advice.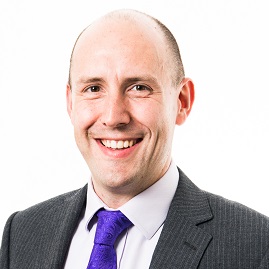 Ed Moore BSoc, FCA
Finance Director, Custodian Property Income REIT plc
Ed qualified as a Chartered Accountant in 2003 with Grant Thornton, specialising in audit, financial reporting and internal controls across its Midlands practice. He is Finance Director of Custodian Capital with responsibility for all day-to-day financial aspects of its operations. Ed is also a member of the Custodian Capital Investment Committee.
Since IPO in 2014, Ed has overseen the Company raising over £300 million of new equity, arranging or refinancing six loan facilities and completing three corporate acquisitions. Ed's key responsibilities for Custodian Property Income REIT are ongoing regulatory compliance, accurate external and internal financial reporting and maintaining a robust control environment. Ed was appointed Company Secretary of Custodian Property Income REIT on 17 June 2020.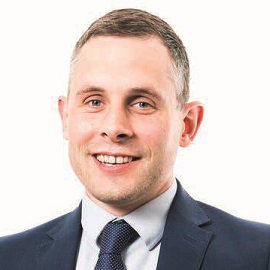 Alex Nix BSc (Hons) MRICS
Assistant Fund Manager, Custodian Property Income REIT plc
After graduating from Nottingham Trent University with a degree in Real Estate Management, Alex joined Lambert Smith Hampton where he spent eight years, qualifying as a Chartered Surveyor in 2006.
Alex is Assistant Fund Manager at Custodian Property Income REIT having joined Custodian Capital in 2012. As well as heading the Company's property management and asset management initiatives, Alex assists in sourcing and executing new investments and is a member of the Investment Manager's Investment Committee.
Javed Sattar MRICS
Portfolio Manager, Custodian Property Income REIT plc
Javed joined Custodian Capital in 2011 after graduating from Birmingham City University with a degree in Estate Management Practice.
While working as a trainee surveyor on Custodian Property Income REIT's portfolio for Custodian Capital, Alex completed a PGDip in Suveying via The College of Estate Management before qualifying as a Chartered Surveyor in 2017.
As Portfolio Manager, Javed now manages properties predominantly in the North-West of England.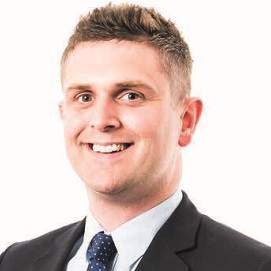 Tom Donnachie MSc MRICS
Portfolio Manager, Custodian Property Income REIT plc
Tom graduated from Durham University with a degree in Geography before obtaining an MSc in Real Estate Management from Sheffield Hallam University.
While working at Workman LLP in London Tom qualified as a Chartered Surveyor before returning to the Midlands, first with Lambert Smith Hampton then CBRE.
Tom joined Custodian Capital in 2015 as Portfolio Manager with a primary function to maintain and enhance the existing portfolio and assist in the selection and due diligence process regarding new acquisitions.